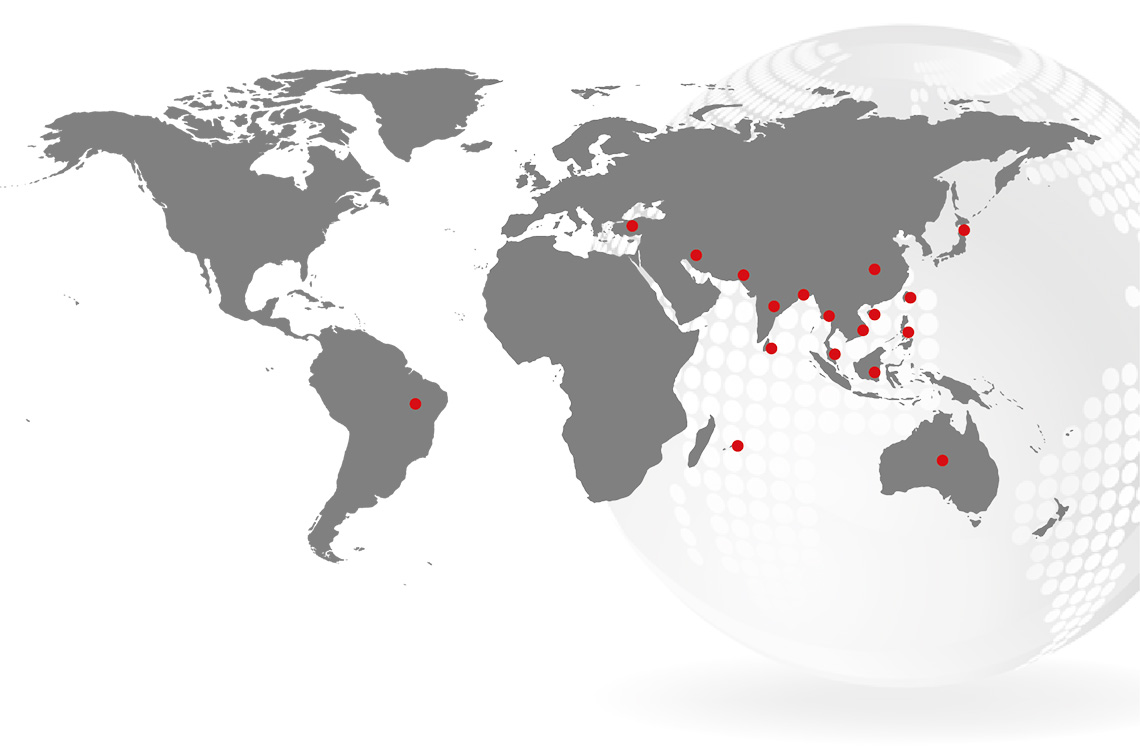 GLOBAL
SALES FORCE
Indonesia
Malaysia
Phillipines
Myanmar
Vietnam
Cambodia
China
Japan
Taiwan
India
Bangladesh
Sri Lanka
Pakistan
Iran
Turkey
Australia
South America
Mauritius
Siam Pro Dyechem Group was established over 30 years ago. From the inception the entire company has worked under one vision, deliver beyond expectation. This stands with regard to product, price, service and location.
We are the market leader in Thailand. Here we supply to the major mills that produce garments for brand names such as Nike & Adidas. Due to our extensive product ranges and service package we are able to cater to the needs of the textile mills for 100% of their chemical and dyestuff requirement.
From 2005 Siam Pro Dyechem Group evaluated the company's performance and several markets outside of Thailand and proceeded to open the international division of the company. Our first success story began in Indonesia in 2008 and now we currently export to 6 international destinations. Our current export volumes are in the region of 20 M USD per year. We are currently working to expand our international sales and hope to have commercial business established in Pakistan, Myanmar and Mauritius & Madagascar within 2018.
We are constantly investing in new technology to improve our customer service capability and are very proud of our laboratories as well as our production plant and warehousing that allows us to provide the quality and pricing expected by our loyal customer base.
Ecological certification is now a massive part of our industry and as a group we take this very seriously. We are already partners with many of the ecological institutions and ensure that our products comply with all international regulations. For more details please follow the link. Read More