Siam Pro Dyechem Group
is a diverse group of companies that was founded over 30 years ago originally as a trading company in textile auxiliaries. With a dynamic approach to the market and a fearless leader the company expanded rapidly through joint ventures, acquisitions and establishing completely new companies; we have now grown into one of the largest and most experienced chemical companies in South East Asia.
Siam pro (Thailand) Co.,Ltd
was founded in 1987 as trading company of company of textile auxiliaries in Thailand. In order to order to serve our customer demands for reasonable prices and high product quality, we began investing in the manufacturing of our own goods. By developing manufacturing capabilities, we have been able to develop new innovative product while reducing unit costs, expanding into new markets around the world. With an emphasis on R&D and innovation, we are also experienced in new product development, focusing on finishing chemicals.
Hwa Tai Industry Co., Ltd
was acquired In 2008 by Siam Pro Dyechem Group Co., Ltd. A specialized professional dyestuff manufacturer, which was established in 1992. After the acquisition, our management team continuously improved Hwa-Tai's operations to meet the needs of today's textile industry. Hwa Tai Industry Co., Ltd is the colorants division of the company and has added a huge range of products to the group's portfolio. These products include reactive dyes (for dyeing & printing), disperse dyes, acid dyes, acrylic dyes and pigment emulsions.
With the combination of the wide ranges of chemicals already available with company and the addition of the colorants in 2008 Siam Pro Dyechem Group now offers a complete "one stop shop" for all of your dye & chemical needs.
With new technology being developed on a daily basis we are continually adding more products to the portfolio in order to keep up with growing demand from the industries that we supply.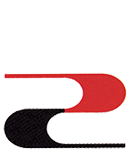 Protex Chemicals Co., Ltd
was founded in 1991, focusing on the import of basic chemicals in order to expand on Siam Pro Thailand Co., Ltd.'s product portfolio to better meet our customers' needs. We have long standing agreements with some of the world's largest direct suppliers of raw materials and basic chemicals to ensure that we have the best quality and pricing to service our customers. For many customers it is too time consuming and tiresome to source these products internationally in a very volatile market. We provide the solution in Thailand where customers can source all their basic chemicals locally under one roof.
Hwa Tai Industry Bangladesh
Established in Bangladesh since 2009, to support the high demand from our customers. Our office and Warehouse are located in Uttura. It is composed of highly trained professional sales and technicians for us to support and attend our customers' need efficiently. From then, we gain trust from customers through our superb high quality products and excellent service.
Siam Takamatsu Chemical Co., Ltd
was founded in 2002 as a joint venture between Siam Pro Trading Co., Ltd. and Takamatsu Oil & Fat Co., Ltd., one of Japan's leading chemical companies. This joint venture allowed Siam Pro Co., Ltd. to introduce a greater range of new products combining our existing technologies and innovations from Japan. These products in all in one detergents, dyeing auxiliaries and functional finishes.
Poliwhirl
is our most recent venture in the textile care industry. We have extensive knowledge in textile chemistry and vast experience in what are the best chemicals for textile laundry. We have taken that knowledge and experience and established Poliwhirl to support the huge laundry industry in Thailand and beyond.
We provide a complete service package including chemicals & dispensers to after sales. We will advise you on the best chemicals and dispensers to use with your equipment and processes to ensure that you get the best results for the lowest costs.